You're right: You deserve better. Sex has become so anxiety filled. Resentment has built over the frequency and quality.  Perhaps you're engaging in problematic sexual behavior that's interfered with intimacy. You know that it's time to seek professional help, but you've not been sure where to turn. I'm here for you.
Sex therapy is about developing greater sexual satisfaction without the performance pressure and mind-chatter that can plague us. Why? Because you do deserve better. You don't have to continue one more day feeling like something's missing. Whether it's increasing your libido, increasing intimacy, or healing from past sexual traumas, now is the time to develop greater sexual confidence in and outside the bedroom.
Sex therapy can help!
Sex therapy focuses on your psychological, relational and/or physical sexual concerns with the goal of increasing overall sexual satisfaction.
The benefits of sex therapy include the following:
Increasing low libido and desire, 
Healing from infidelity,
Soothing distressed couples,
Managing infertility, 
Reconciling being single,
Loving your sexual orientation,
Improving sexual health,
Overcoming orgasmic disorders,
Relieving painful sex,
Addressing erectile problems,
Healing from sexual trauma,
Creating a new normal after medical issues impact sexuality (e.g., cancer, medication side-effects),
Rising above distressing sexual urges and fantasies,
Defining changing roles and expectations (e.g., kink, polyamory), 
and many other concerns that happy, successful clients did not think were "something I can get help with." 
Why I Love What I Do
Sex Therapy Is My Calling
My favorite part about being a sex therapist is how much of a difference I make and how quickly. Some of my most successful clients were only in need of some education and some understanding but in our sessions watching the pieces fall into place for lasting happiness really makes me love doing what I do.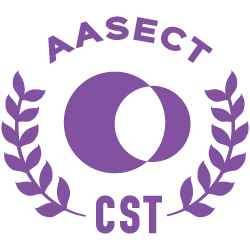 "As an OB/GYN, I am fortunate to have Dr. Tom Murray as a resource for referring patients in need of sex and couples therapy. In my experience, few counselors have been able to develop such a deep rapport with so many different people and their specific situations."
— Sidney Callahan, DO. Green Valley OBGYN.
"I have known Dr. Tom Murray for the past few years and have long admired his great attitude and dedication to the field of Sexual Health. His experience, professionalism and knowledge makes him very efficient at delivering great results for his patients."
-Dr. Deepak Arora, Sexologist and Founder of Dr. Arora's Clinic, India.