Out-of-Control Sexual Behavior
You've been told that you have a porn addiction or sex addiction. Perhaps, your partner has made it vehemently clear, "Do it again and I'm' gone!" Now, you're questioning whether they're right, and you're afraid of what would happen if nothing changes.
It's been a slow progression. Now, you find that it's interfering with your life and productivity; you're looking at porn during company time or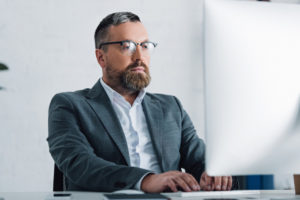 staying up too late and getting poor quality sleep. Sure, you've used porn like most people do: get that quick arousal so that you can reach orgasm. Now, though, you've gotten that sense that it's gotten out of control.  You might even notice that your sexual functioning has changed, decreased interest in sex with your partner or decreased quality of erections. Some even report more difficulty in experiencing orgasms during sex. Now, the guilt and shame have set in.
The good news is that you can develop a healthy sense of sexuality that aligns more with your values. Whether its to completely discontinue watching porn or develop a more ethical practice, we're here to help.
There's a lot of misinformation about the effects of porn on viewers. Getting solid information can be a struggle. Fortunately, we have you covered. For credible and scientific information on the impact of porn on sexual health and functioning, I encourage you to visit Real Your Brain on Porn.
Problematic Sexual Behavior
For others, it's not so much the porn but the unethical sexual behavior with other people. There's something about that rush that you feel when someone answers that message that you sent in the chat-room, or someone has begun to flirt with you. The secrecy leads to that rush; it's exciting. More, there's nothing like feeling wanted and desired; it sparks a sense of aliveness. And, when life's gotten monotonous and predictable, who wouldn't want some aliveness, right?!?
If you're partner found out about your behavior, tensions are likely high. You're bombarded with questions and your credibility has been shot. Your partner wonders whether any of part your relationship was "real" or was it "all lies." Nothing you say seems to offer comfort. Now, though, you're seeing that the infidelity became a way of life and possibly dangerous to your health and that of your primary partner. You, of course, want a healthy relationship with sex; one that is based on pleasure, consent, respect and free from self-criticism and cultural disapproval. We're totally on board!
Our Approach to Treatment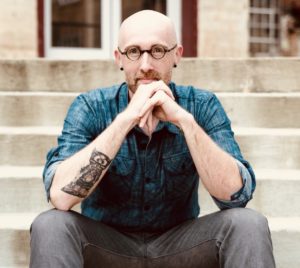 Ultimately, we want you to experience a sexual life and identity that's free from guilt and shame. More, we believe that as you transition towards sexual health, rather than pathology, you're most able to develop sexual behaviors that are more in alignment with your values.
Consequently, we lead with the strong belief that therapy helps when there is an optimal therapeutic relationship built on respect, optimism, hope and carefrontation. You got that right–CAREfrontation! Our process helps you to gain awareness about factors that contribute to your behaviors–after all, problematic sexual behavior is a symptom, not the problem. In collaboration with your sex therapist, we facilitate corrective experiences while holding your feet to the fire. Accountability is key.
 "I'm a therapist for the non-conformist and the unconventional, as well as those who best delight in Vanilla sex. "
— Dr. Tom Murray
Why I Love What I Do
Sex Therapy Is My Calling

My favorite part about being a sex therapist is how much of a difference I make and how quickly. Some of my most successful clients were only in need of some education and some understanding but in our sessions watching the pieces fall into place for lasting happiness really makes me love doing what I do.
"As an OB/GYN, I am fortunate to have Dr. Tom Murray as a resource for referring patients in need of sex and couples therapy. In my experience, few counselors have been able to develop such a deep rapport with so many different people and their specific situations."
— Sidney Callahan, DO. Green Valley OBGYN.