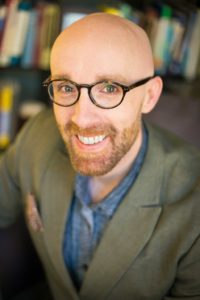 Insurance
For a list of accepted therapy insurance plans or how to use your Out of Network benefits, please review the information below.
Insurance Factors to Consider:
Insurance REQUIRES a psychiatric diagnosis. Yes, that's right. To use your insurance, your insurance requires that the service be "medically necessary," which means that your symptoms must meet criteria for a psychiatric diagnosis. Those seeking couples counseling and who want to use insurance, at least one partner must have a psychiatric disorder AND the purpose of couples counseling MUST be to treat the symptoms of that disorder.
Insurance companies dictate length of sessions. If you use insurance, initial session is 45-60 minutes, depending on your insurance contract. Couples sessions are limited to 50-minutes.
For couples whose insurance allows for couples therapy: We find that couples benefit best from extended sessions (i.e., 90 minute sessions). Insurance plans exclude regularly-scheduled, extended sessions with the exception of psychiatric emergencies.

If you would like extended sessions (i.e., 90-minutes), the first 50 minutes will be billed to insurance, if medical necessity is met; the second 40 minutes will be out of pocket at the rate described below. Discuss this with Dr. Murray if you have questions.
Therapy Fees (without Insurance)
Fees (also see Out-of-Network Notification below)
Thomas L. Murray, Jr., PhD
Initial session: Couples (90 minutes): $240.00.
Initial session: Individuals (50 minutes): $175.00.
Follow-up appointments

45-50 minutes: $140.00
53-60 minutes: $165.00
90 minutes: $240.00

Late Cancellation with 24-hour advanced notice

45-60 minutes: $100.00
90-minute sessions: $150.00

No show fee

Fee is equal to the amount for the missed session.

Extended Service fee (When sessions exceed permissible length of time)

40-45-minute $140
15-minute increments: $40
Cancellation Policy: We will charge a late cancellation fee if you do not cancel within 48 hours' notice or no show fee, as stated in our policies. If forms are not completed within 48-hours of appointment, we will cancel the appointment.
Paperwork:  Please fill out and sign all the client intake forms, including the payment information document, before your first appointment with us.  We require all clients to leave a credit card, debit card on file at the time of scheduling.  We will charge a late cancellation fee if you do not cancel within 48 hours' notice or no show fee, as stated in our policies.  If you do not receive an email invitation to complete the forms, please contact the office as soon as possible.  If forms are not completed within 48-hours of appointment, we will cancel the appointment.
In-Network Provider for the Following:
AETNA
Blue Cross/Blue Shield
(BCBS all commercial plans and PPO plans, except for Blue Local)
Carolina Behavioral Health Alliance
MEDCOST
CIGNA
Out-of-Network
Have another insurance? You might be eligible to use out-of-network benefits. We are happy to submit claims on your behalf. Inquire for additional information.
Out-Of-Network Benefits Instructions
If your therapy insurance carrier is not listed above, you might have out-of-network benefits that could off-set the cost of services. In order to assist you in determining your own reimbursement from your insurance provider, outlined below are the steps you may take in order to ascertain the actual benefits available to you.
Make sure you keep careful records of your conversation in the event you need to appeal a future decision by the insurance company.
Need help submitting claims for Out of Network (OON) Benefits?
Get Better, Inc. provides an app to make OON claim submission easy. For more information, visit their website: https://www.getbetter.co/
Call the number on the back of your insurance card for the Benefits Department and ask the following questions: 
What is the representative's name and extension number?
Does my policy cover an Out of Network, Licensed Professional Counselor or Marriage and Family Therapist?
My therapist is willing to provide a statement (aka, Superbill) of Session Dates Attended, the CPT code, and the diagnosis. Is this acceptable to the insurance company?
Does my policy cover Individual Psychotherapy (CPT code 90834) or, if applicable, Couples Counseling (if so, which CPT code is required). Please note, most insurances do NOT cover Couples or Marriage Counseling.
What mental health diagnoses are NOT reimbursable?
How many session are covered per year?
What is the lifetime maximum for mental health benefits?
What is my Out of Network deductible?
What is the allowed amount of the fee?
What percent of the allowed amount will be reimbursed?
How do I file a claim?
NOTE: Many insurance companies will reimburse a percentage of the total fee paid. For example, your company may reimburse you 80% of the total fee paid. ($160 of the total fee of $200.) Other companies will substitute the $200 fee for what they deem appropriate, regardless of what you paid. For example, your company may say that they will reimburse you 80% of the "allowed amount of the fee." You paid $200 for an individual session, but your insurance company only allows $100; therefore you will be reimbursed 80% of the $100 or $80. They may try to withhold this information from you and can legally do so. Ask to speak to a supervisor and convey to them that you cannot plan your medical expense budget without this number. 
Why I Love What I Do
Couples Counseling Makes A Big Difference
My favorite thing about being a therapist is how much of a difference I make and how quickly. Some of my most successful clients were only in need of some understanding and some education.  Watching the pieces come together for lasting happiness really makes me love doing what I do.